Garibaldi Health Clinic is Squamish's original and premier naturopathic clinic – proudly serving the Sea to Sky Corridor since 2008. Our experienced team of highly educated, naturally focused health professionals have additional training and expertise in Intravenous ( IV) vitamin/mineral & chelation therapy, nutrition, supplements & herbal medicine, acupuncture, prolotherapy, counselling, registered massage therapy, Bowen technique, and midwifery care.
Please read below to learn more about our team of established health practitioners.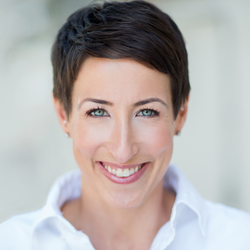 Dr. Ashely Gordon, ND
Naturopathic Physician
Dr. Ashely Gordon is a graduate of the University of B.C. (BSc, Cell Biology and Genetics) and The Canadian College of Naturopathic Medicine in Toronto. The first two years at the College follow a curriculum not dissimilar to standard medical schools, branching thereafter into naturopathic disciplines. Dr. Gordon concluded her training with a one-year internship at the largest naturopathic clinic in North America. As a licensed naturopathic doctor, she has been practicing since 2003, the majority of time in her hometown of Squamish, and has owned/operated Garibaldi Health Clinic since 2008. Her focus lies in women's health including pregnancy care & midwifery support, gastrointestinal disorders, adjunctive cancer care, children's health, endocrine malfunction, autoimmune disorders, musculoskeletal injuries, nervous system imbalances, and preventative medicine.
Dr. Gordon's clinical interests include: clinical nutrition, botanical medicine, acupuncture, hydrotherapy, lifestyle counselling, facial rejuvenation acupuncture, Bowen technique, prolotherapy, Intravenous (IV) vitamin/mineral and chelation therapy.
Dr. Gordon is licensed by the College of Naturopathic Physicians of B.C. (CNPBC). She is also a member in good standing of British Columbia's Naturopathic Doctors (BCND) and the Canadian Association of Naturopathic Doctors (CAND). She has received additional training and education in a number of advanced therapies and is certified by the CNPBC to provide: IV and chelation therapies; acupuncture; prolotherapy. She has also obtained advanced education in Bowen therapy (a gentle soft tissue treatment) and Wilson's temperature syndrome. Dr. Gordon holds certification in prescriptive authority. Based on patient need, she can prescribe and/or refill prescription medications.
604.898.1999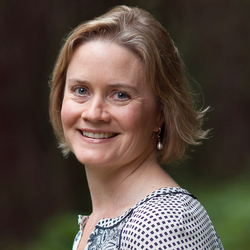 Dr. Jennifer Moss, ND, RMT
Naturopathic Physician, Registered Massage Therapist
Dr. Jennifer Moss is a graduate of the Boucher Institute of Naturopathic Medicine in New Westminster, B.C. Dr. Moss treats pain management, women's health, naturopathic pregnancy care, gastrointestinal disorders, endocrine imbalances, sports injuries, preventative medicine and mental/emotional health and wellbeing.
Dr. Moss's practical experience and clinical training include: clinical nutrition, botanical medicine, homeopathy, acupuncture/traditional Chinese medicine, intravenous (IV) vitamin & mineral therapy, neural therapy, chelation therapy, massage therapy and lifestyle counselling.
Dr. Moss is a member of the British Columbia's Naturopathic Doctors (BCND), the Canadian Association of Naturopathic Doctors (CAND) and is licensed by the College of Naturopathic Physicians of B.C. (CNPBC). Additionally, Dr. Moss is licensed to prescribe and therefore can prescribe medications when necessary and refill any ongoing prescriptions.
Jennifer Moss is also a graduate of the West Coast College of Massage Therapy, is a member of the Massage Therapists Association of B.C. (MTABC), and is licensed to practice registered massage therapy by the College of Massage Therapists of B.C. (CMTBC). Jennifer's massage therapy style includes myofascial release, systemic deep tissue therapy, trigger point release, sports massage and pre/post natal massage.
Dr. Jennifer Moss is available for appointments on Mondays, Wednesdays, and Fridays at Garibaldi Health Clinic.
604.898.1999
Email : squamishclinic@shaw.ca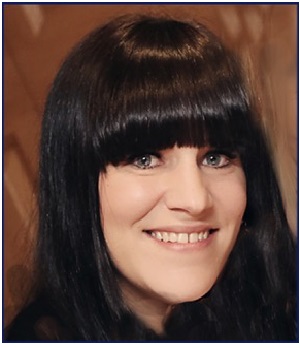 Shawna Robertson, RM
Registered Midwife
Shawna is so thrilled to be coming to Squamish to live and practice midwifery with Roots Community Midwives!
Her midwifery journey began after she experienced the incredible care midwives provided during her third pregnancy. Although she was already two years into a nursing degree in a small town on Vancouver Island, she was determined to apply to UBC Midwifery in hopes of pursuing this calling and was fortunate to have her family's unwavering support to follow her dreams.
During her 4 years in the midwifery program, she was privileged to meet and care for many diverse families. She feels very fortunate to have learned from some of the most dedicated, passionate and skilled midwives, obstetricians and numerous other practitioners working in the birthing community in the lower mainland during this time.
Shawna is an easy going, loving and hard working midwife. She strives to provide safe, informed, evidence-based care that puts families in the 'driver's seat' as the experts in their own decision-making. She believes the midwife-client relationship is so important to an empowering experience and her goal is to provide safe, inclusive and personalized care that supports the journey through pregnancy, birth and beyond!
604.815.0026
Email : rootsadmin@rootsmidwives.ca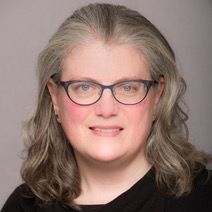 Dr. Brenda Wagner
Obstetrics & Gynecology
Dr. Brenda Wagner went to medical school at then University of Michigan and did residency training in obstetrics and gynecology at the University of British Columbia. Prior to moving to Squamish, she practiced in Richmond. She is a senior medical leader for Vancouver Coastal Health co-leading the maternity program and working in medical affairs. She is excited about working with other health care providers at Roots Midwifery and Garibaldi Health Clinic to provide a well rounded approach to Women's Health. She enjoys all parts of the practice of obstetrics and gynecology and has a special interest in exploring non-surgical approaches to health concerns as well as vulvar disorders, recurrent miscarriage and treating patients who have experienced trauma.
Appointment by referral only
Fax: 778-605-3003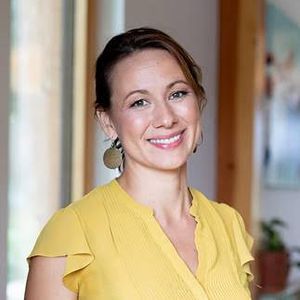 Kazuko Hiroe, RM
Registered Midwife
The pursuit of supporting a gentler birth culture began in 2008 as a young mother and active doula while advocating for access to midwifery services in the Sea to Sky Corridor..
Kazuko's (also known by her clients as 'Kaz') practice is rooted in client-centered and collaborative care. It is continually evolving based on the best available evidence, client circumstances, and her own personal growth as a midwife. Kaz supports autonomy and strives to build mutually respectful and trusting partnerships.
After graduating from the UBC Midwifery program, she practiced at Strathcona Midwifery Collective in East Vancouver. The team focused on equitable care for underserved populations including Indigenous, 2SLGBTQ+ and sanctuary clients. She also attended a high volume of home births. Kaz is committed to the continuation of that work and outreach.Kaz is thrilled to now offer supported solo midwifery care at Roots Community Midwives in Squamish, where she has raised her family and called home over the past 18 years.
604.815.0026
Email : Rootsadmin@rootsmidwives.ca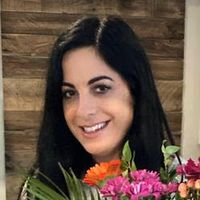 Laurie Hannah
Medical Administrator
As a graduate from Fanshawe College in Ontario, Laurie joins the Garibaldi Health Clinic team with over ten years of administration and support experience in both the retail and service sectors.
Laurie has a strong interest in women's health, nutrition, fitness and homeopathy. She loves spending free time with her adored pets as well as exercising, exploring nature, cooking and snowboarding.
604.898.1999
Email : inform@garibaldihealthclinic.com