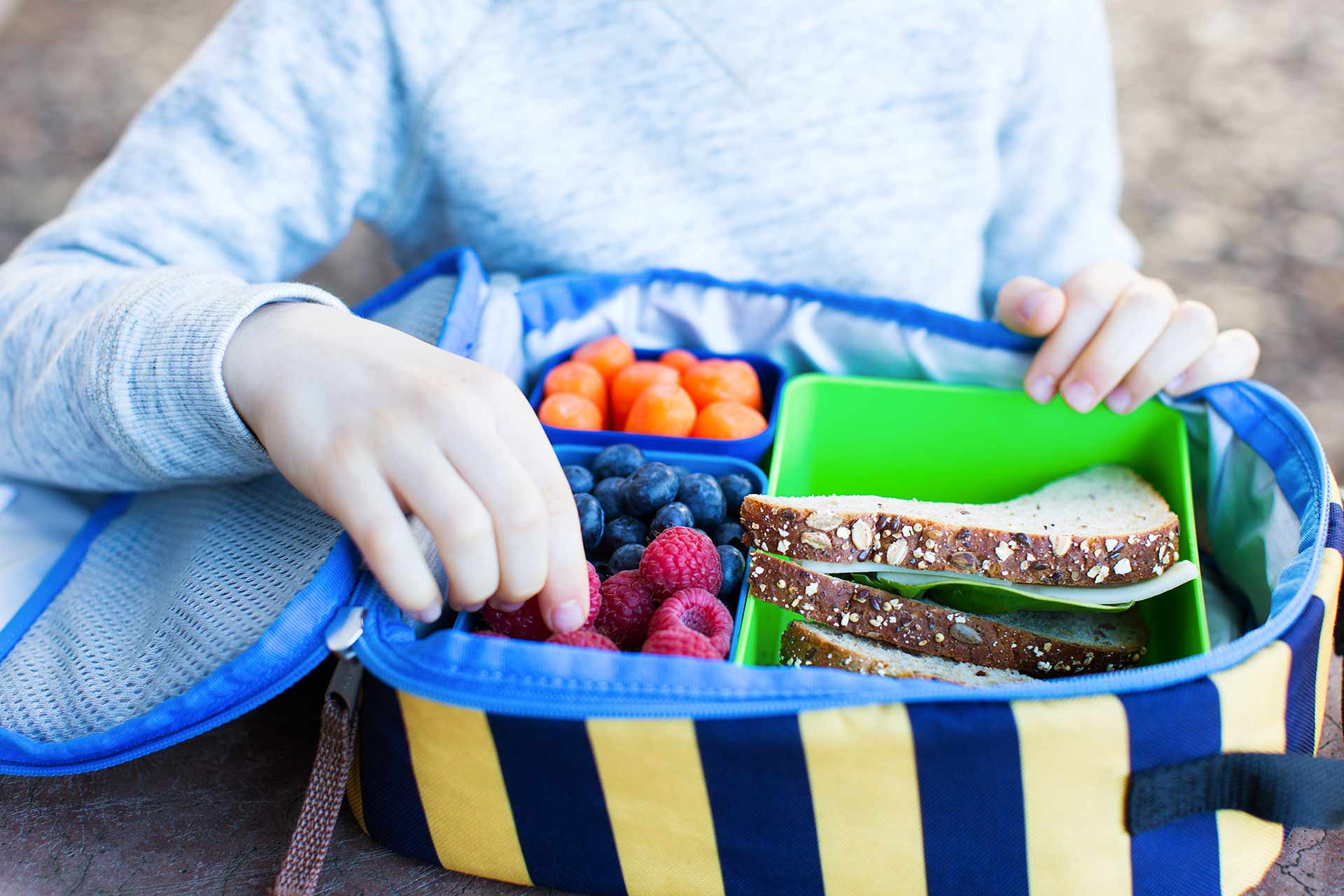 It's that time of year – time for kids to go back to school, and resume a more regular, structured routine. Planning lunches can be time-consuming and at times overwhelming. However, packing nutritious lunches and snacks for your kids is important to set-up success in school – proper nutrition gives us the energy we need to perform best with physical activities, as well as giving us the brainpower to foster a continually changing learning environment. Here are a few tips to hopefully make your job a little bit easier:
Make it fun! Purchase a lunchbox that is age appropriate and fits your child's personality. They might be more apt to enjoy and feel excited to eat their lunch if it's all about them.
Make a meal plan and pack ahead of time. Take time on the weekend to make a meal plan for the upcoming week and shop accordingly. Knowing what meals you will make for the week is half the battle. Portion out your veggies and fruits into plastic baggies/containers at the beginning of the week, and try prepping lunches the night before to avoid a frantic morning rush.
Try to avoid packaged foods. Even though they are easier and seem more convenient, packaged and overly processed foods can be high in sugar, salt, unhealthy fats, and food additives. Choose homemade and nutrient dense foods instead.
Include protein. If your child isn't a fan of meat, that's okay.  There are plenty of ways to get protein into their lunch.  It's important to include protein as it is necessary for physical and mental health and strengthening one's immune system.  It will also keep your child fuller, for longer. Some ideas include: hard-boiled eggs, hummus or black bean dip (with rice crackers or cut-up veggies), cheese, yogurt, nuts or nut butters (if allowed in the classroom), seeds, poultry, quinoa salads, and soups (with lentils, legumes, or meat). Leftovers from the night before can be great too!
Don't forget the drink. Water! Avoid sodas, energy drinks, and juice boxes. All of these are loaded with sugar and can quickly decrease the nutritional value of your child's meal.
Include fruit and veggies.  This will add fiber, vitamins, and minerals to the lunch, and give some energy for after break-time.
Skip the chips. Try healthier snacks such as dried fruit, kale chips, seaweed, rice crackers, unsweetened applesauce, yogurt, homemade granola bars, cheese, or nitrate-free pepperoni.
Make after school snack time a fun time to decompress from the day. Try different veggies or fruits (with different dips), smoothies, nut butters on rice cakes, baked apples with cinnamon and maple syrup, guacamole with corn chips, banana or celery with almond butter – while you talk to your kids about their day, and they get ready for an after school activity or start doing their homework.