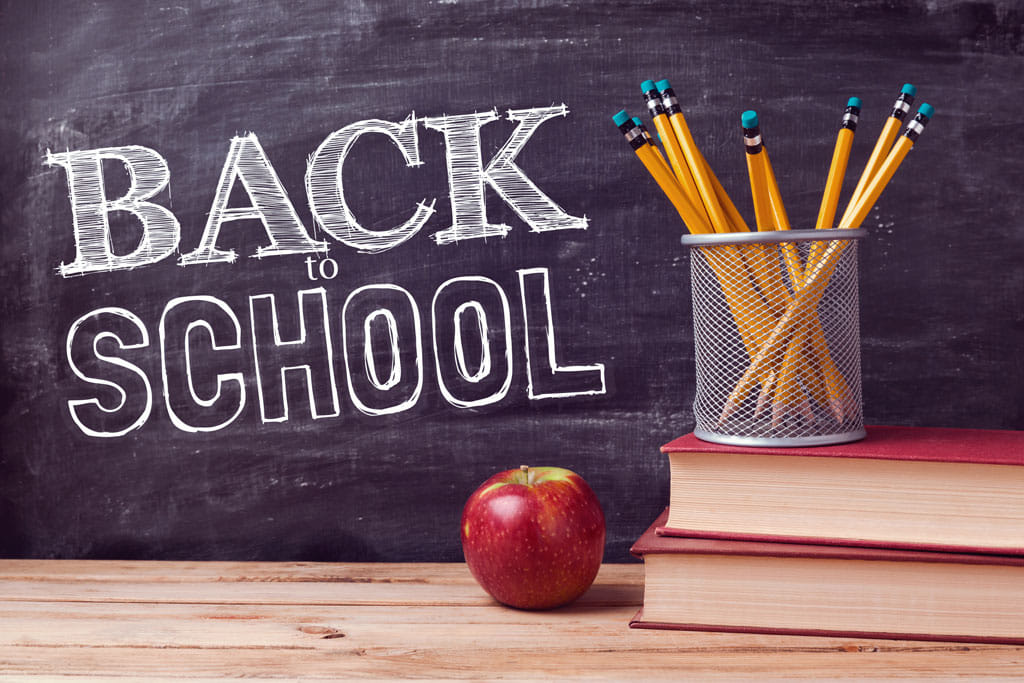 As summer vacation is drawing to a close, teachers are getting ready to welcome back their students. This can be an exciting, yet challenging time of year as parents work to re-balance routines, and ease the nerves of some anxious children. For some students, it means entering a new school, and for others, students re-visit the same schools once again, but there are some unknowns as to their teacher and classmates. It is a time for a fresh start – which brings new energy and fun!. Read below to find some little things, that may have a large impact in your children and household.
Get to Bed!
Between camping, road trips, barbecues and long hot days, chances are your child's bedtime saw a few ups and downs over the summer months. Adjusting your child's bedtime gradually by 15 minutes each night will help them ease back into their school night bedtime.
Under Schedule
With so many extra curricular activities available to children in our community, it's hard not to go a little calendar crazy at the beginning of the year. If you do choose to schedule a program that starts immediately after school, you may want to ensure your child has a few moments to relax, recharge and rehydrate before moving on to the next activity. For parents with children starting school for the first time, delaying participation in after-school and extra-curricular activities could give both you and your little one more time to adjust to the new school routine. It can be a long day for some!
Plan Ahead
Avoid the dreaded weekday-morning rush by doing as much as you can the night before. Get a head start by portioning out dry food and snacks, making salad dressings and dips, cutting up fruit, boiling eggs and organizing the next day's clothing and gear – you might just have enough time for that extra cup of coffee.
Stock Up
Now is the time to stock your fridge, freezer and pantry with all of the ingredients you need for healthy school snacks and lunches.
Here are a few ideas to make your meal planning a little bit easier:
Homemade muffins
Rice crackers or raw veggies with hummus, or other bean dip
Classic peanut butter (or other nut butter) and jam or honey on rice cakes or with apple/celery slices. **Be sure to check with your school as to whether or not your classroom will be nut free.
Homemade or store-bought organic soups
Mini bagel (or celery) and cream cheese
Chicken or vegetarian quesadillas
Fresh fruit and vegetables: apple slices, bananas, baby carrots, celery sticks, cucumber sticks, cut up strawberries, cut up grapes, cherry tomatoes, sliced bell peppers
Dried fruit and nuts
Rice cakes
Apple sauce
Hard-boiled eggs
Yogurt
Cheese and crackers
Guacamole or homemade salsa with corn chips
Dehydrated kale chips
Frozen fruit-pops
Smoothies
Pancakes/waffles (can also make a good after school snack!)
Here's to a happy, healthy year of learning!