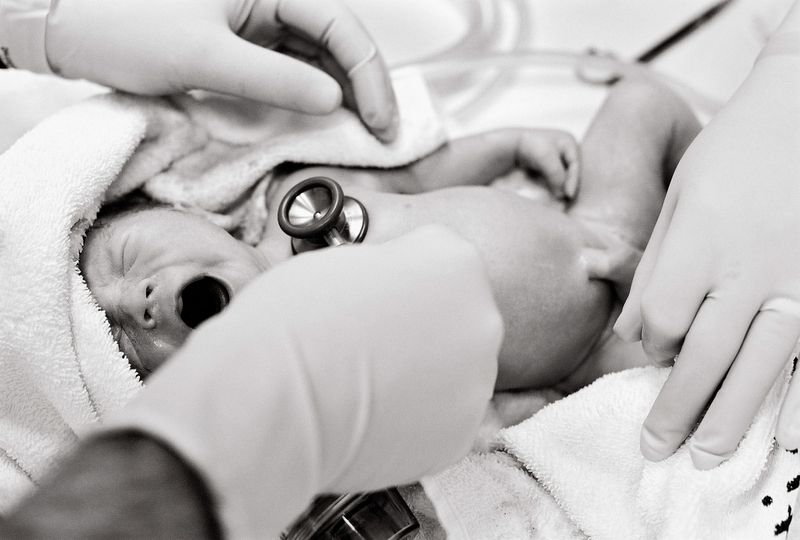 Midwifery
A midwife is a licensed professional who provides primary care to clients and babies during pregnancy, labour, birth, and the postpartum period. Midwives are primary care providers, and are fully responsible for clinical decisions and the management of care within their scope of practice. To become a midwife, one must complete a four-year university program, and then goes onto practice independently or with a group of midwives.
Paramount to some of the key principles in midwifery care is the natural ability to experience birth with minimal intervention, and the belief that all clients are to be respected and supported in all stages of care. They respect the right of the client to choose the birth setting, whether that be at hospital, home, or a birthing center. Midwives work collaboratively with obstetricians, nurses, family physicians, pediatricians, anesthetists and lactation consultants, both in the hospital setting and in the community.
After birth, the client and baby will continue to see the midwives who provided care during their pregnancy. The first visits take place in the client's home, where they can monitor the health of client and baby, and also provide breastfeeding support. They also ensure the client and baby are recovering well – both physically and emotionally.
In British Columbia, midwifery is a publicly funded service. Anyone with a valid Carecard or BC Services Card can receive midwifery care at no personal cost. Fundamental to midwifery care is the respect and support provided to each individual so that they may give birth safely with power and dignity. In Squamish, we have 2 amazing and talented midwives that practice at Roots Community Midwives. Shawna Robertson and Kazuko Hiroe are highlighted below – we are fortunate, in Squamish, to have these wonderful Registered Midwives (RM), in our Community.
Shawna Robertson, RM
Her midwifery journey began after she experienced the incredible care midwives provided during her third pregnancy. Although she was already two years into a nursing degree in a small town on Vancouver Island, she was determined to apply to UBC Midwifery in hopes of pursuing this calling and was fortunate to have her family's unwavering support to follow her dreams. During her 4 years in the midwifery program, she was privileged to meet and care for many diverse families. She feels very fortunate to have learned from some of the most dedicated, passionate and skilled midwives, obstetricians and numerous other practitioners working in the birthing community in the lower mainland during this time.
Shawna is an easy going, loving and hard working midwife. She strives to provide safe, informed, evidence-based care that puts families in the 'driver's seat' as the experts in their own decision- making. She believes the midwife-client relationship is so important to an empowering experience and her goal is to provide safe, inclusive and personalized care that supports the journey through pregnancy, birth and beyond!
Kazuko Hiroe, RM
The pursuit of supporting a gentler birth culture began in 2008 as a young mother and active doula while advocating for access to midwifery services in the Sea-to-Sky Corridor.. Kazuko's (also known by her clients as 'Kaz') practice is rooted in client-centered and collaborative care. It is continually evolving based on the best available evidence, client circumstances, and her own personal growth as a midwife. Kaz supports autonomy and strives to build mutually respectful and trusting partnerships.
After graduating from the UBC Midwifery program, she practiced at Strathcona Midwifery Collective in East Vancouver. The team focused on equitable care for underserved populations including Indigenous, 2SLGBTQ+ and sanctuary clients. She also attended a high volume of
home births. Kaz is committed to the continuation of that work and outreach. Kaz is thrilled to now offer supported solo midwifery care at Roots Community Midwives in Squamish, where she has raised her family and called home over the past 18 years.
Roots Community Midwives practice in Garibaldi Health Clinic in Squamish If you have any questions, concerns, or are interested in becoming a client, please reach out to Laurie, our wonderful administrator.
604.815.0026
www.rootsmidwives.ca
Email : Rootsadmin@rootsmidwives.ca