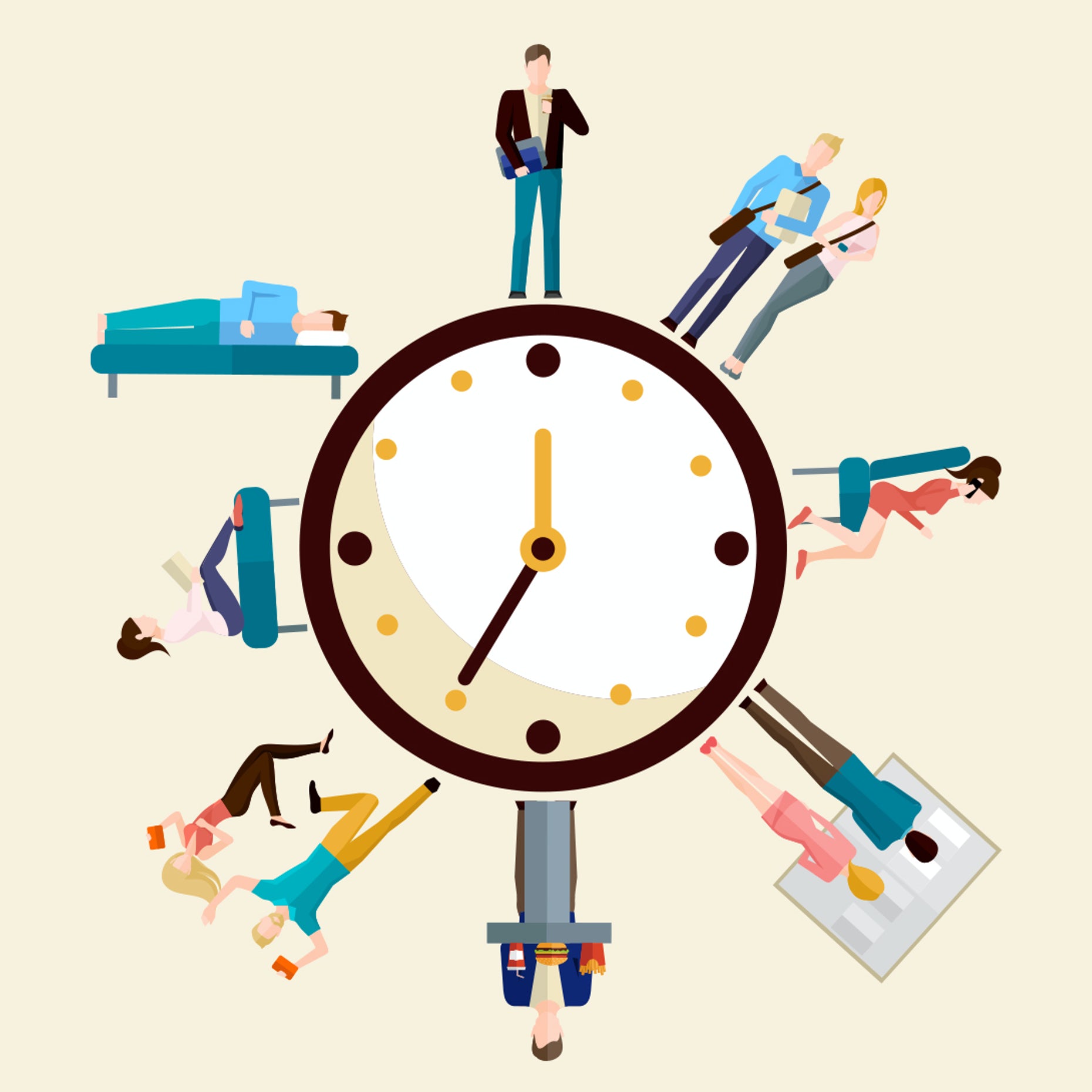 As Summer vacation comes to a close, and school starts up again (and work too for many of us), our lives will turn more to a regular routine again. For some this may sound unappealing, but for our bodies, we actually crave it and do best when sticking to a regular routine. It is fun to fall out of routines during certain times of the year and on vacations, but our bodies are generally happy to come back to the simplicity and predictability of routine on a day-to-day basis. Our sleep/wake cycle, certain hormones (melatonin, cortisol, and growth hormone to name a few), metabolism, menstrual cycles, energy and mood tend to operate most efficiently when routines are set in place. Our systems are more balanced too.
So, what aspects of our daily lives can we now focus on to try to establish a more consistent routine, in areas where we may have fallen off of over the Summer??
Sleep: Our sleep schedule most likely fell to the wayside during Summer. Later nights, perhaps later risings too. Our innate melatonin production (a hormone that helps us to fall and stay asleep) is the highest at night, when it gets dark out, and gradually lowers as morning comes around. We do best when we try to go to bed at least by 10pm (obviously earlier with younger kids who need more sleep than adults), and it is the hours before midnight that count even more. The quality of our sleep is greatly enhanced when we go to bed by 9pm or 10pm. Try to have a good bedtime routine that is consistent. And ideally, try to go to bed at the same time and get up around the same time every morning. Your body will appreciate this sleep hygiene! You will feel more refreshed and rejuvenated too.
Meals: Chances are, during these summer months and while on vacation, we ate out more than we may normally do, and perhaps ate less nutritious foods than we may normally eat during the year. Our meal times may have been altered with being on vacation or being more social. We will feel better with getting back on track with regular meal times, and trying to prepare or meal plan during the week. Try to focus on eating regularly throughout the day, and pack your lunch to school or work when you can. A balanced diet (being conscious of protein, 'good' fats, veggies, and fruits; and trying to reduce sugar and food additives/preservatives) will ultimately lead you to eating a more nutrient dense diet. You will feel better physically, as well as mentally and emotionally. A clearer mind will no doubt be great for learning in school and being sharp at work!
Exercise: Being active regularly has many benefits. Choose something you enjoy (or try something new that you have always wanted to) and try to commit to it on a regular basis. Living in the Sea-to-Sky Corridor gives us so many options to keep active and fit. Do something solo or choose a running/hiking/climbing/biking/yoga partner if you need extra motivation. You will feel better not only physically but also mentally. Exercise enhances a hormone called serotonin (your 'feel good' hormone) that has a huge role on your ability to deal with stress, as well as calming the nervous system. It also acts as a natural 'anti-depressant.' As we move into Fall and Winter, many of us can suffer from SAD (Seasonal Affective Disorder), and exercise can help to combat this as the days get shorter and darker.
Cheers to a great Fall ahead, filled with health, happiness…..and routine!