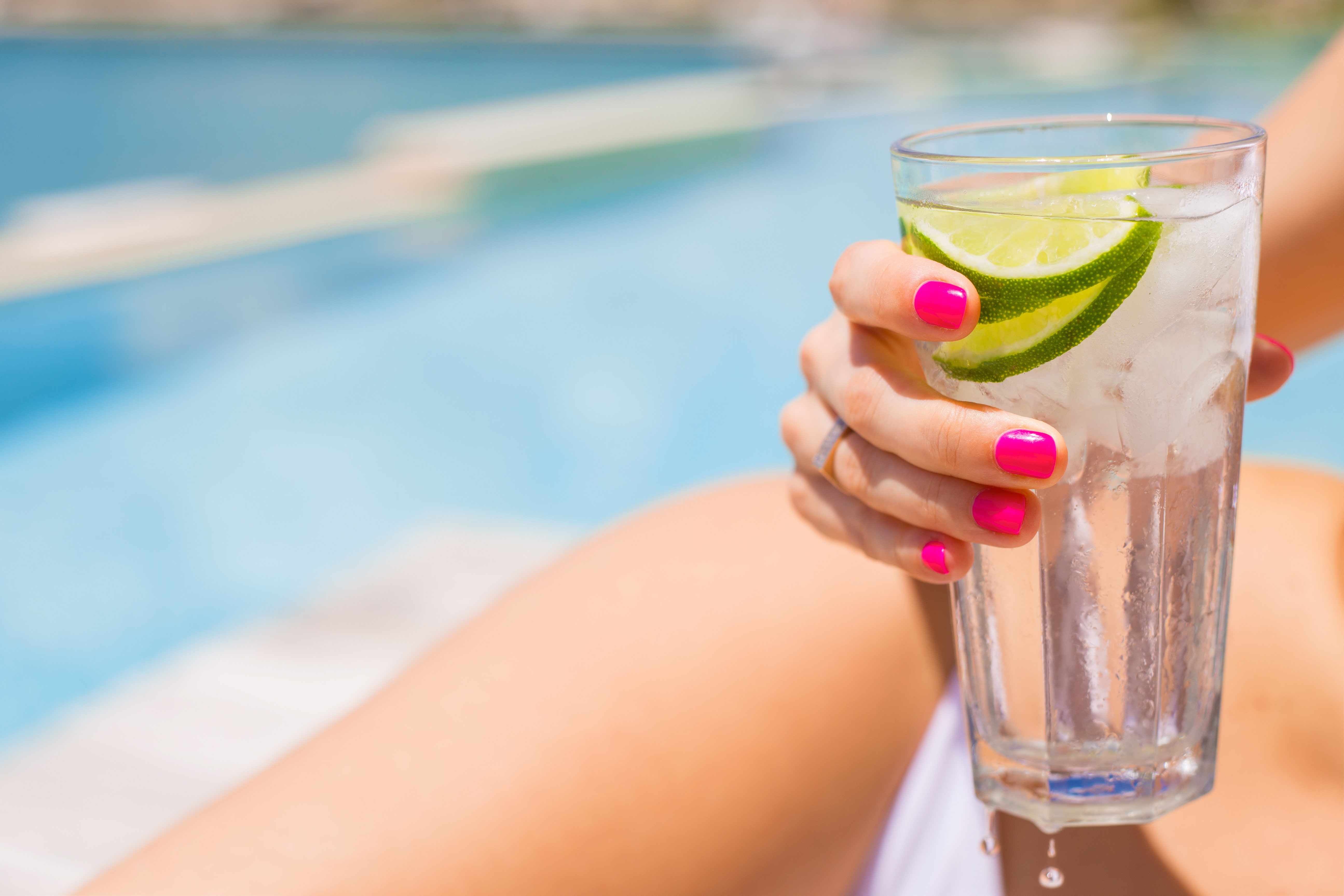 Summer is upon us! Kids are wrapping up school, camping trips are planned, and our social calendar is filling up. We tend to spend a lot more time outside this time of year – whether it be hiking, biking, water sports, or hanging out at a nearby lake. With the hot summer sun, make sure to take a few precautions to stay cool and avoid sunburns and heat stroke this season.
Stay Hydrated: it is easy to get dehydrated on hot, sunny days. Consume lots of water and iced herbal teas.
Seek Shade: staying out of direct sun is the best way to avoid heat. Picnic under a tree, or bring along an umbrella to the beach.
Cover Up: sunglasses, hats, loose-fitting cotton blouses, long skirts and sun-protective clothing can all help protect your skin from the sun's UV rays. The darker the fabric colour, the better the protection.
Sunscreen: if you know you will be out in the sun on a hot day, try to choose a sunscreen that is effective, but also free of many of the harmful chemicals that a lot of sunscreens contain. Check out: THIS LINK to find one that works best for you.
Take a Plunge: cool off in the ocean or lake to reduce your body temperature and feel refreshed.
Take a Break: Rigorous cardio-vascular exercise in the heat can put quite a bit of stress on your body, increasing your risk of heat-related illness such as heat-stroke and heat exhaustion. Take it easy by reducing the amount of strenuous exercise on hot days, and choose to go out in the early morning or late afternoon when the sun isn't as intense.
Treat Yourself: Get out your blenders! Popsicles, ice cream and other frozen treats make for a delicious way to cool down. To make your own ice cream, cut 4-5 ripe bananas into bite size pieces and freeze for 4-6 hours. When frozen, pulse with a food processor until creamy. Read below for some yummy popsicle and flavoured water recipes to stay hydrated.
Refreshing and Cool Recipes – to Beat the Heat!:
Stay hydrated (and healthy!) with these refreshing takes on your regular H2O. Each recipe requires 9 cups of water and makes approximately 2 litres.
Day at the Spa Vitamin Water
Ingredients
1 small cucumber, sliced
1 lemon, sliced
2 tablespoons minced mint
Citrus-Rosemary Vitamin Water
Ingredients
1 small grapefruit, sliced
1 small orange, sliced
1 tablespoon minced rosemary
Watermelon-Lime-Mint Vitamin Water
Ingredients
1 cup cubed watermelon
1 lime, sliced
2 tablespoons minced mint
Homemade Healthy Popsicles
Directions
1 Combine ingredients in a blender
2 Blend until smooth
3 Pour into the ice-pop molds
4 Freeze
5 ENJOY!
Healthy Creamsicles:
1 cup coconut milk
1 cup orange juice
½ teaspoon vanilla extract
Watermelon-Cumber-Spinach
2 cups watermelon, cubed
6 large spinach leaves, thick stems removed
2 inches cucumber, peeled and seeds removed
½ cup coconut water