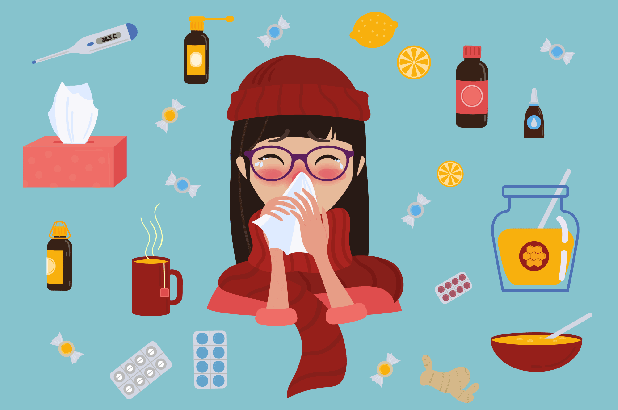 Fight illness with prevention this cold and flu season! 
Let us help you make sneezing, coughing, sniffling and achy joints a thing of the past with these immune-boosting solutions. 
Herbal and Homeopathic Injections
These injections are an excellent way to increase your body's natural defense against the flu. We recommend two injections per season, one now and one again in January for additional immune support.
Herbs and Supplements
We offer a wide selection of herbs and supplements, such as Echinacea, Goldenseal and a variety of vitamins that can help support your immune system as we head into cold and flu season. Talk to us about which supplements might be right for you.
Intravenous (IV) Vitamin Therapy
IV therapy is a unique combination of vitamins, minerals, herbs and amino acids that provide customized immune system support. We recommend monthly treatments during the duration of the cold and flu season. The frequency of these treatments can be increased to weekly or biweekly if you tend to become sick more frequently. Expect your appointment to range anywhere from 20-60 minutes.
Make an appointment today to find out which option is right for you.